(Catterfly™ Series)
Catterfly™ Grows a Garden
Catterfly™ Grows a Garden – Published October 23, 2020  In Book 2 of the Catterfly™ series, something magical happens when Catterfly™ and her butterfly friend follow their thirst in a beautiful flower garden. Kids will learn all about how winged-creatures help gardens grow and that being different is just great! Includes a simple graphic, fun facts, and coloring pages in the back to help reinforce what they learned.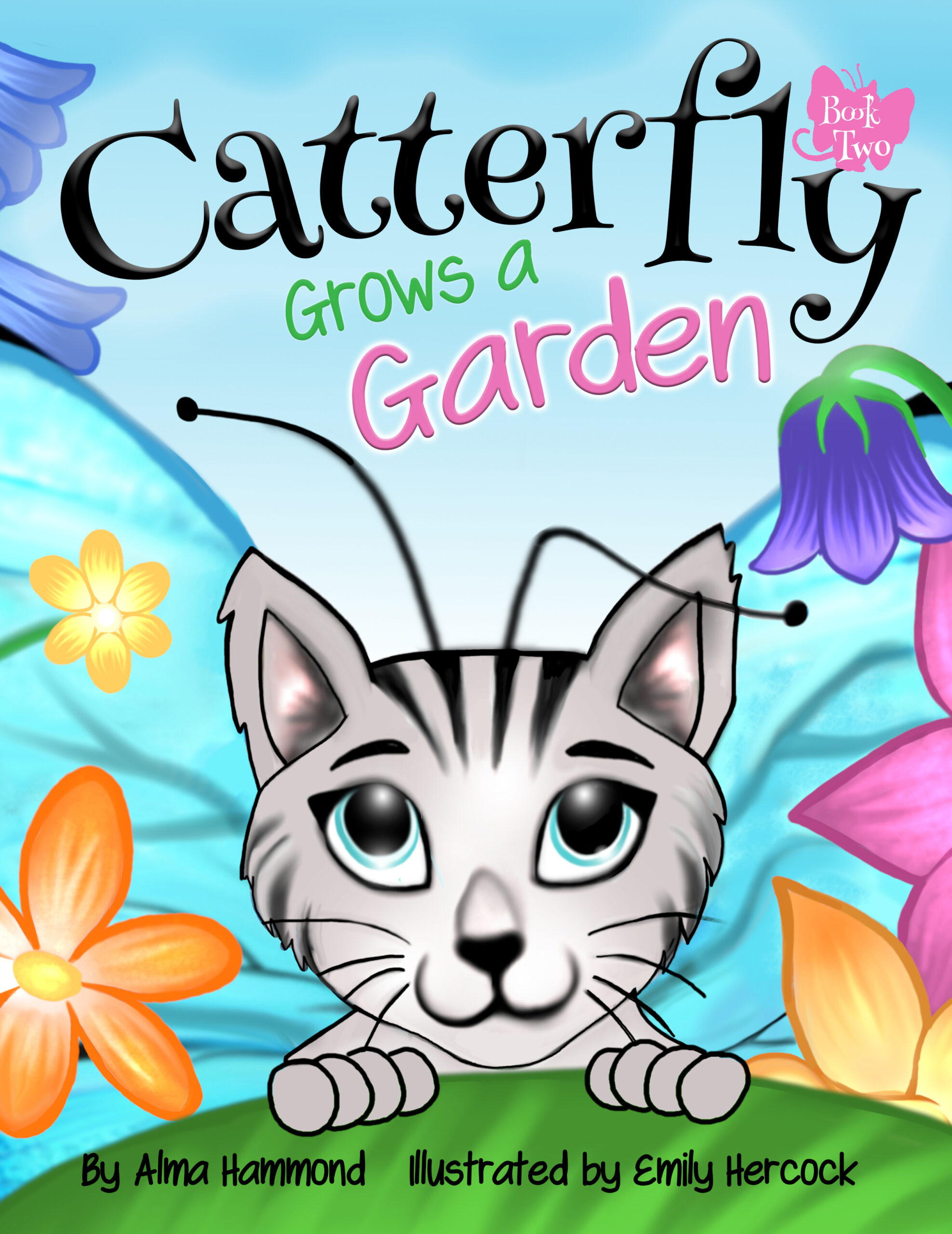 TESTIMONIALS
Read Reviews by My Readers
"I really enjoyed the continuation of the adventures of Catterfly. I love how Catterfly learns more on how butterflies function, by learning about how to hide when they're threatened, and especially learning the whole process of pollination. Catterfly should be so proud of the garden they have created. The writing is so lovely, and the illustrations are so vivid. The educational section in the back comes in handy for younger children. The definitions also help to clarify the "bigger" words. I love this book and highly recommend it to everyone!"
"I loved Catterfly in Alma Hammond previous book, so I needed to download this new Catterfly book. I don't regret I did. It is a book that will enlarge children's imagination. The illustrations are vivid colored, a true joy for little kids. And on top children learn how butterflies help flowers to grow. I highly recommend."
Get Free Coloring Book
Get in Touch!