Serafina Soars – Published July 2019.  Even though Serafina, an eagle owl, is one of the mightiest birds in the sky, she is shy. Follow Serafina as she travels through Spain and discovers not only the beauty of her country, but her own self-confidence. Bonus section includes fun facts about the animals and places in southern Spain visited in Serafina Soars.
Also available in Spanish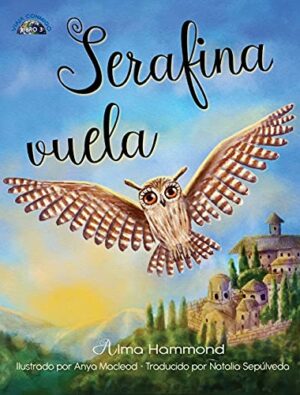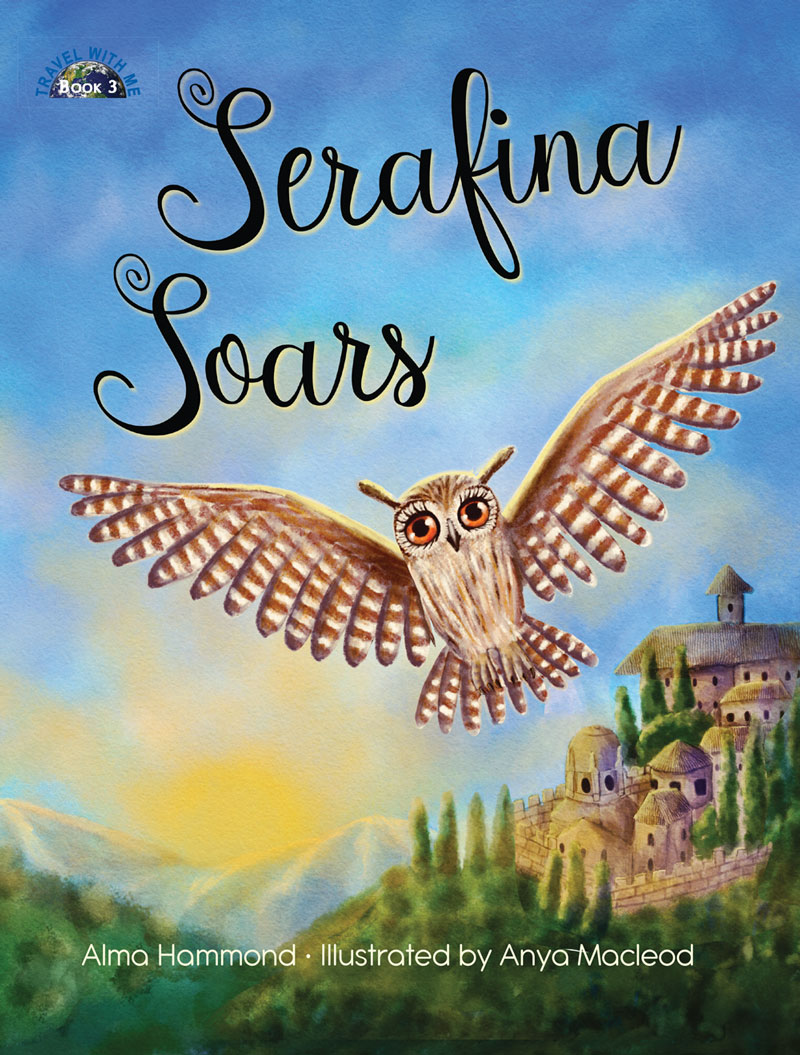 Serafina Soars Book Preview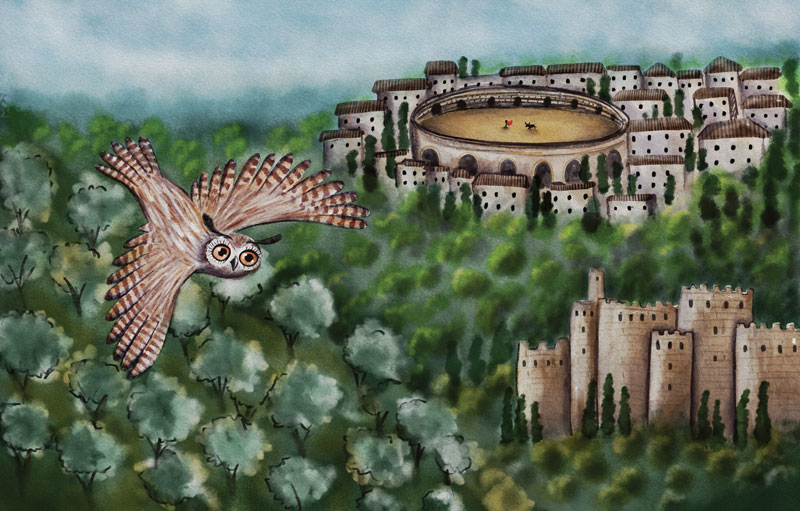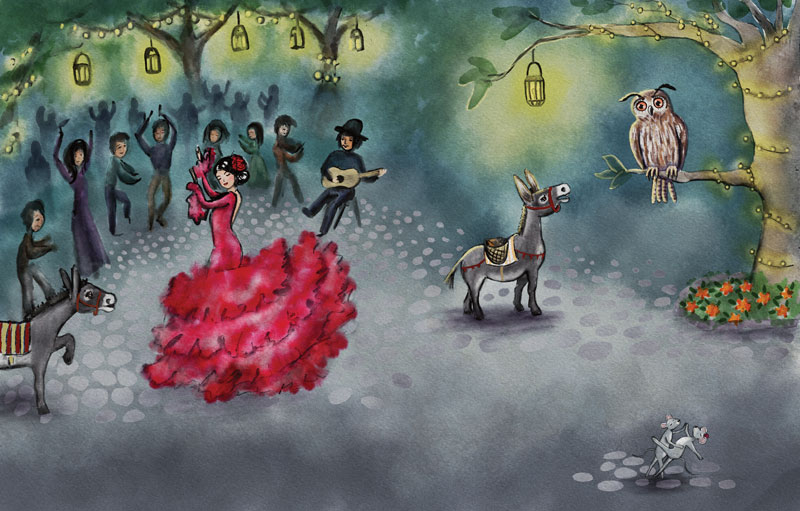 TESTIMONIALS
Read Reviews by My Readers
"Serafina, an Eurasian eagle, is a bit shy and often fearful around others. But she longs to enjoy more of the world and knows that this means she has to do something, even she is a bit afraid to do so. And so she flies out. She sees beautiful things she never had seen before. She talks to the doves and the storks she meets on her night trips. When she goes to bed, exhausted, every day she feels stronger inside and dares to go a wing further. She's having chats with new animals and birds she meets, and enjoyed the wonderful country she lives in. In this story, with beautiful illustrations, the author gives a wonderful lesson. Don't let fear, let you down, go always a little bit further and you can become stronger and experience beautiful things. And as an extra moral in the sideline, Alma Hammond gives the kids a view on why the old donkey bullies others, well a bully doesn't love himself..."
"What a wonderful book that has entertained my granddaughter and me. I tried to instill in my granddaughter that being shy keeps you from exploring the world and making friends who could last forever. Thanks for the beautiful illustrations and colors that kept our attention. I would recommend this book to anyone who would impress on their children not to be shy about anything and to live their lives to the fullest. I gave this book five stars because it teaches life skills to be learned.❤️❤️👍👍👏👏🙏🏾🙏🏾"
Get Free Coloring Book
Get in Touch!