The Christmas Bunny's Wild Adventure
The Christmas Bunny's Wild Adventure – Published October 7, 2019
The Easter Bunny is not in Kansas anymore!
In a mysterious turn of events, the Easter Bunny finds himself in a very different holiday.
Find out how he got there and how he handles it in this humorous tale with a twist.
Reading level 1 to 2
Introduces concepts of problem-solving, cooperation, and teamwork.
Set in Rhyme
BONUS ONE: Ask Yourself Activities
BONUS TWO: 4 Pages to color in the back.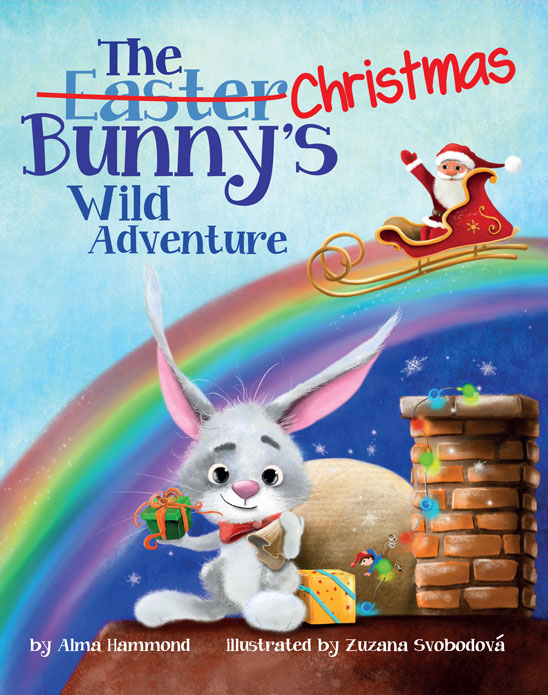 The Christmas Bunny's Wild Adventure!
TESTIMONIALS
Read Reviews by My Readers
"Straight from my 7-year-old "Give it 5 stars. That book was amazing!" and there you have it. I have always loved rhyming books so for me, it was just plain fun to read. The idea of the crossover on holidays is really fun. The kids loved it. Adorable illustrations too."
"This book not only has fabulous rhymes and beautiful photos, but it also describes how completing tasks together (even with people different from yourself) can make jobs easier and fun! What a fabulous story, filled with compassion, support and loyalty from characters of different holidays. Fabulous story and preschooler would love!"
Get Free Coloring Book
Get in Touch!