(Catterfly™ Series)
Catterfly™ is Born
Catterfly™ is Born Book 1 of Catterfly – Published April 28, 2019
On a grape leaf in a vineyard, a mysterious creature is born—with the colorful wings of a butterfly and the soft, furry body of a cat! Let your imagination take flight in Book One of "Catterfly."
Story set in verse celebrates uniqueness and self-esteem.
BONUS ONE: Learn about the life cycle of a butterfly
BONUS TWO: Fun Facts about Metamorphosis and No a cocoon is not the same thing as a chrysalis!
BONUS Three: 2 Pages to color in the back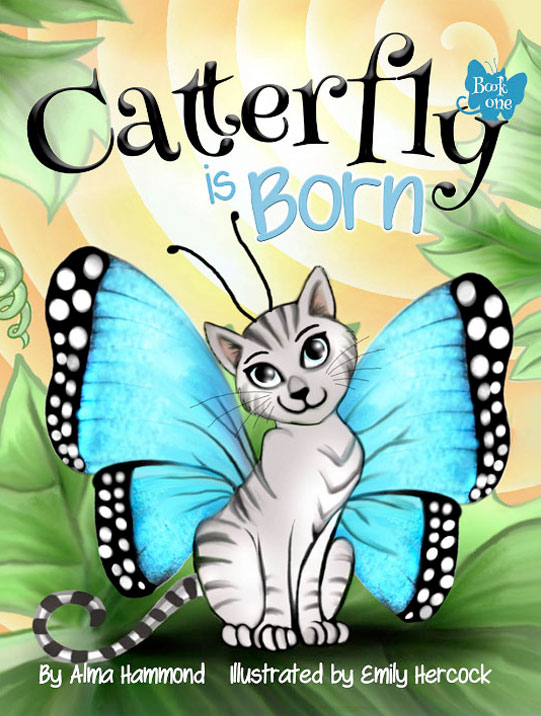 Catterfly is Born Book Preview
TESTIMONIALS
Read Reviews by My Readers
"This book was great for my class at school. I teach middle school students who have handicaps. This book was an intro to where butterflies come from but it inspired great conversations about how they are different and unique. Some of them even tried to write and illustrate their own books. Thank you for opening their eyes."
"I loved this tale full of clever imagination. Who doesn't dream of being able to do or be something beyond what we were born to be? The illustrations are bright and glorious and the story extras... a coloring area and facts about butterflies, allow this book to to span many years in the life of a child. For Catterfly, I hope "Born" is the first of many."
Get Free Coloring Book
Get in Touch!