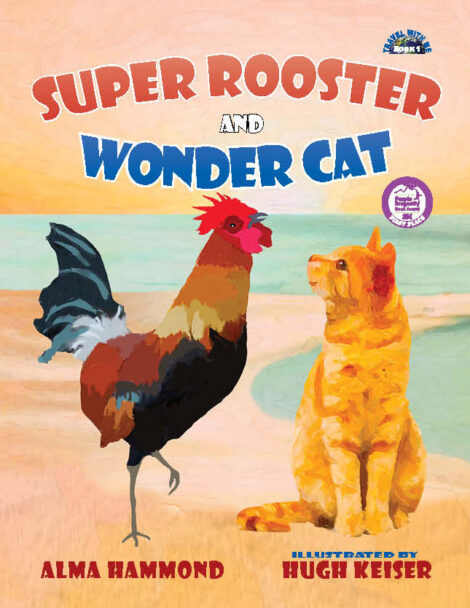 (Travel with Me Book 1)
Super Rooster and Wonder Cat
Besties Rooster and Cat ramble down to the lagoon together every morning to practice their superpowers. One day, they meet Crab, Ray, and Shark who have characteristics very different from their own. At first the two friends are frightened, but soon realize the other animals mean them no harm and have pretty special powers.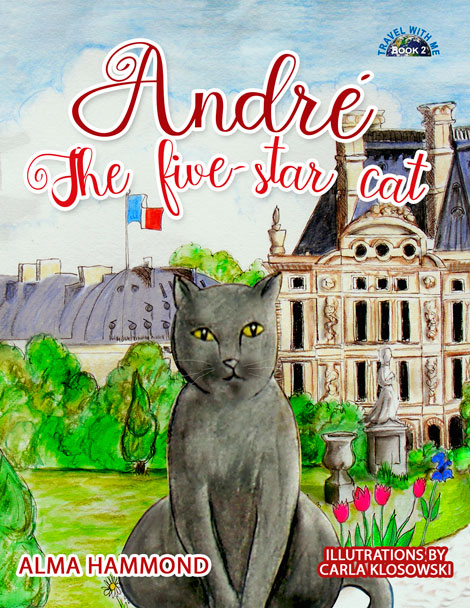 (Travel with Me Book 2)
Andre the Five-Star Cat
A spoiled Chartreux cat living in a fancy hotel in Paris, France finds himself unable to enter the hotel one day. Hungry and alone, he strolls to the Tuileries Gardens, where he teams up with street cats to find food and shelter. The friendship and sharing he experiences makes André a grateful and happy cat!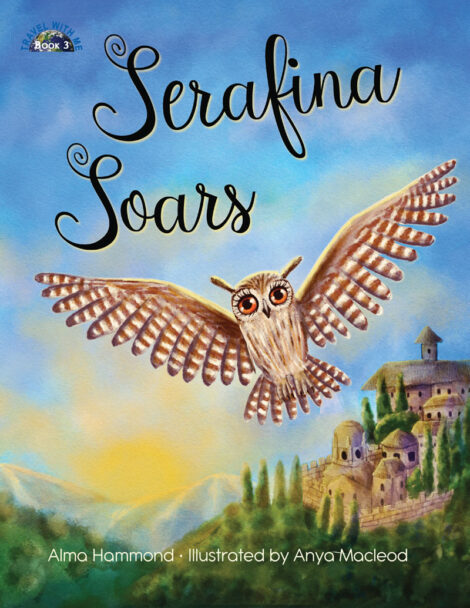 (Travel with Me Book 3)
Serafina Soars
Even though Serafina, an eagle owl, is one of the mightiest birds in the sky, she is shy. Follow Serafina as she travels through Spain and discovers not only the beauty of her country, but her own self-confidence. Bonus section includes fun facts about the animals and places in southern Spain visited in Serafina Soars.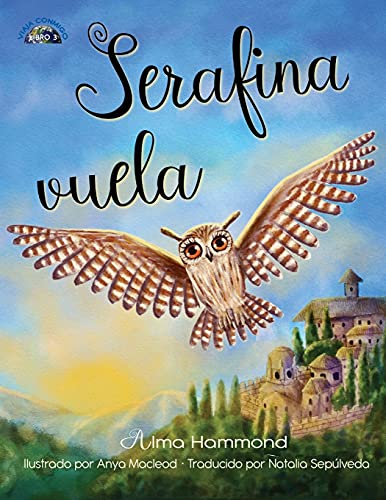 (Travel with Me Book 3, Spanish Edition)
Serafina vuela
Help your children understand that they can see all the things that shyness keeps them from taking small steps every day. At the same time, children learn about the animals and places of southern Spain: royal owls, donkeys, flamenco dancing, European turtle doves, the Alhambra, Iberian white storks, Granada Cathedral, the Rock of Gibraltar and Barbary macaque monkeys.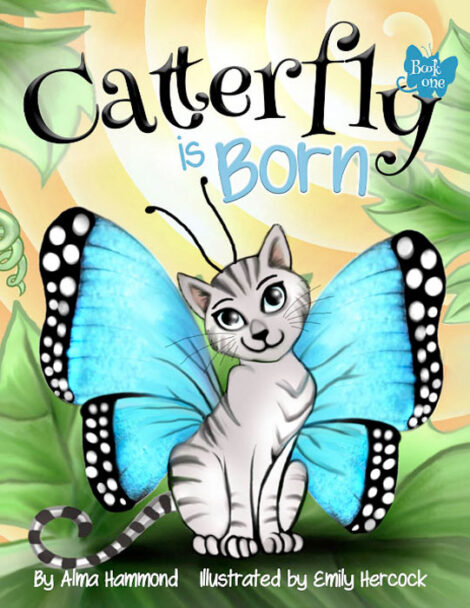 (Catterfly™ Series Book 1)
Catterfly is Born (Catterfly™ Series)
On a grape leaf in a vineyard a mysterious creature is born—with the colorful wings of a butterfly and the soft, furry body of a cat!
Let your imagination take flight in Book One of "Catterfly."
Story set in verse celebrates uniqueness and self esteem.BONUS ONE: Learn about the life cycle of a butterfly
BONUS TWO: Fun Facts about Metamorphosis and No a cocoon is not the same thing as a chrysalis!
BONUS Three: 2 Pages to color in the back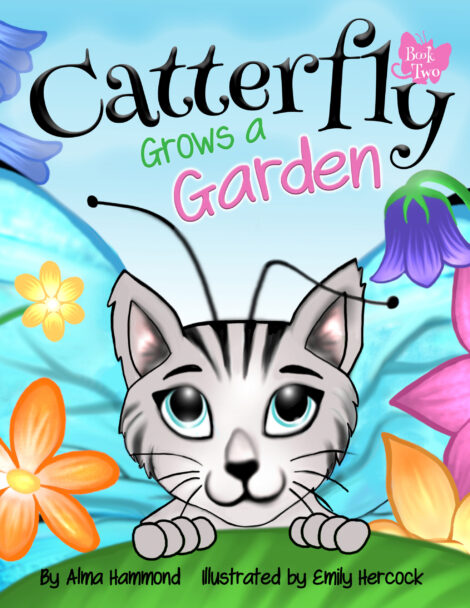 (Catterfly™ Series Book 2)
Catterfly Grows a Garden (Catterfly™ Series)
In Book 2 of the Catterfly™ series, something magical happens when Catterfly™ and her butterfly friend follow their thirst in a beautiful flower garden. Kids will learn all about how winged-creatures help gardens grow and that being different is just great! Includes a simple graphic, fun facts, and coloring pages in the back to help reinforce what they learned.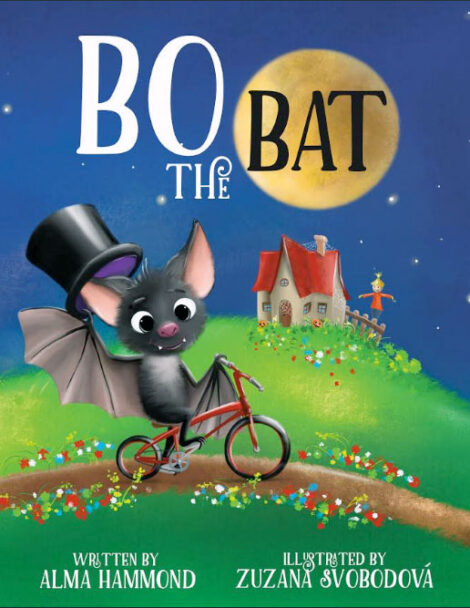 (Learn & Love 1)
Bo The Bat
Bo the Bat wears a top hat, rides a bike, and loves to chat.
But when Bo comes near, children hide in fear.
Bo only wants to have some fun, trick-or-treat like everyone.
See how Bo wins the children over in this fun story for kids
Reading level 1 to 2A story set in verse celebrates differences and respect for nature.
Learn the true story about the misunderstood bat.
More Fun Facts you never knew about bats!
Pages to color in the back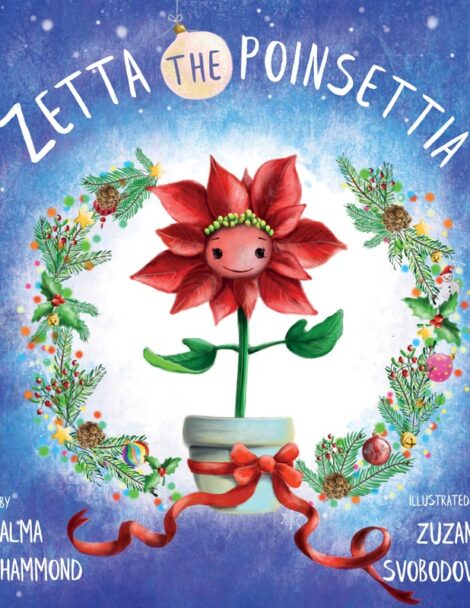 (Book)
Zetta the Poinsettia
In this tale perfect for the holidays and all year-round, a holiday plant, "Zetta" finds her worth outside her season to shine. Written in verse to delight babies and children, the sweet little book is an uplifting story about hope and self-respect for all ages. It is sure to get children excited about the holidays. The illustrations, by Zuzana Svobodova are dreamy, fun and festive. The book includes a page to color in the back and fun facts about the poinsettia plant. For ages 3 and up.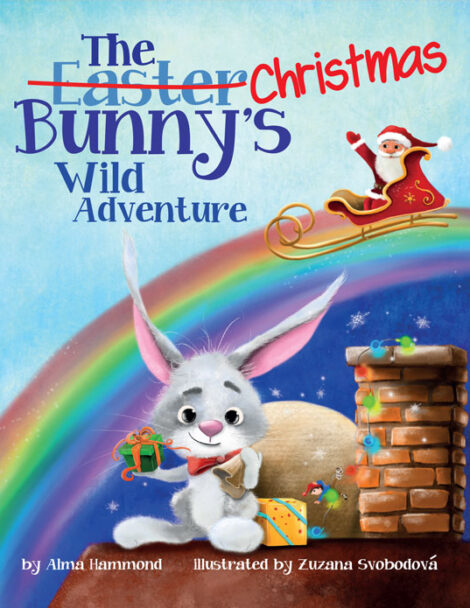 (Book)
The Christmas Bunny's Wild Adventure
The Easter Bunny is not in Kansas anymore!
In a mysterious turn of events, the Easter Bunny finds himself in a very different holiday.
Find out how he got there and how he handles it in this humorous tale with a twist.
• Reading level 1 to 2
• Introduces concepts of problem solving, cooperation, and teamwork.
• Set in Rhyme
• BONUS ONE: Ask Yourself Activities
• BONUS TWO: 4 Pages to color in the back.
Get Free Coloring Book
Get in Touch!