by ALMA HAMMOND
Our travel to Spain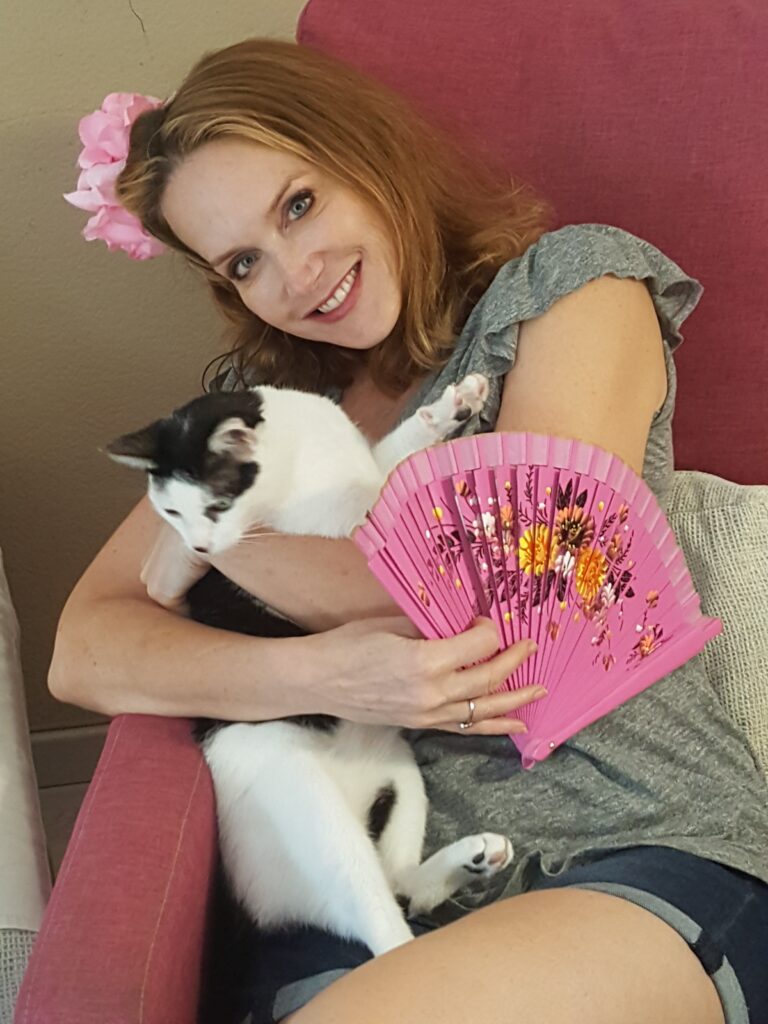 Four years ago, my husband and I had the opportunity to trade homes with a family of four from Malaga, Spain. The father in the family had been invited to become part of a research project at the National Institutes of Health (NIH) in Bethesda, MD where we lived, and he was interested in participating. He reached out to us on a home exchange website to see if we would be agreeable to a simultaneous exchange at the end of the summer. Since Spain was on our bucket list for travel, we agreed to a 7-week swap. In this arrangement, no money changed hands, just the trade of a place to stay and care for each other's cats. We were very excited to be traveling to Spain for the first time in our lives! Read on for what brought me to create a lesson plan about Spain for kids!
What is Andalusia?
When the home swap was proposed, I had heard of Malaga, Spain but knew little of it, so I did some research. I discovered it is part of a group of provinces that share historical nationality in southern Spain, called "Andalusia." Historical nationality means that all the provinces have a common history, tradition, culture, or language. Malaga shares Andalusia with the provinces of Almeria, Cadiz, Cordoba, Granada, Huelva, Jaen, and Seville. Andalusia is tolerant of diverse ethnic groups (including Jews and Gypsies), and has a long period of rule by the Moors, from the 8th to late 15th centuries. Andalusia, or specifically Seville, is the birthplace for Flamenco art forms.
Flamenco dance (baile) is one of the most recognized forms of Flamenco Art. It is a highly-expressive, Spanish dance characterized by hand clapping, percussive footwork, and intricate hand, arm, and body movements. Andalusia is also known for its many Roman ruins: amphitheaters, bull fighting rings, temples, aqueducts, and more.
The ultimate book about Spain for Kids: "Serafina Soars."
During our time in the area, we witnessed many rich Spanish and roman cultural reflections in the architecture and historical sites. I was so struck by the area, and my chance encounter with an Eurasian eagle owl, that as a children's book author, I decided to write a book about it. "Serafina Soars (English" and "Serafina vuela (Spanish)" tells the tale of a shy Eurasian eagle owl who one day bucks up the courage to leave her cozy den in the forest to take small flights to discover more about herself and the cultural habits, sites and animals of where she lives: southern Spain.
In "Serafina Soars", kids will kids will learn many amazing animals and places of the area: Donkeys, Flamenco Dancing, European Turtle doves, The Alhambra Palace, Iberian White Storks, The Granada Cathedral, The Rock of Gibraltar, and Barbary Macaque Monkeys. At the same time, they will come to understand that breaking out of shyness and achieving your goals is only baby steps away.
Background of Lesson Plan and Reviews of Serafina Soars
What encouraged me to write this blog and the below lesson plan, was this review I received recently for my book on Amazon:
When I look for books about Spain, I only find Ferdinand the Bull. Its a fine story, but it does not really show the animals native to Spain nor any famous sites. I was about to give up in my search finding the right book for my classroom, when all of a sudden I spied this book on a random internet search – WOW! it was exactly what i was looking for. A book that showed famous sites in Spain, plus the animals that live there, and with a good story line. In this book the owl overcomes her fear in order to travel and meet other animals all over Spain. I don't know why this book does not show up on searches for kids books on Spain – because its perfect for the k-1st classrooms doing continent studies. I am pinning it on my account for the 7 continents learning. Hopefully others will now be able to read this lovely book. – ScotFlower, Top 500 book reviewer for Children's Books on Amazon
More Reviews:
Want to read more about the book?
Lesson Plan for children in Kindergarten and Beyond
Enjoy the below lesson plan for children, useful in home-school and classroom settings around the world. Whether you are interested in teaching the history, culture, animals, and places of Spain, or want to open up discussions about setting goals and ways to manage shyness, this is the book for your classroom. Since the book was written both in English and Spanish, it is also an excellent tool for the bilingual classroom educator.
Title of Lesson Plan: Create a Travel Brochure of Spain
Materials:
Informational picture book on Spain: "Serafina Soars" (English) and or "Serafina vuela" (Spanish). You can purchase the book here:
A listing of vocabulary for each child with short definitions from the book in blocks.
A photocopy of the fun facts about animals, places, and sights of Spain from the back of the book for each child
Large sheet of construction paper for each child and markers.
Steps:
Read the book
Discuss themes: Sights, Culture, Animals, Places, Shyness, Reaching Goals
Hand out photocopy of Fun Facts. Have each child draw their impression of the Fun Fact.
Hand out listing of vocabulary and meanings. Go over each one. Then have each child cut each block of vocabulary and definition. Ask them to paste the vocabulary/definition that best describes their drawing onto their travel brochure.
Have each child explain why they choose their particular Fun Fact. And what they would like to see most in Spain.
What it teaches: Fine motor skills, Geography, History, Culture, Language Arts, Science, Skills for Self-Esteem.
Want more?
Join my group on Facebook for more free children's books, activities, and lesson plans: