BY ALMA HAMMOND
Sweetbeet Books has teamed up with 12 other indie authors in a  Giant Giveaway of 13 Books for Kids, plus Merchandise!
Enter today for your change to win.  Drawing is on September 21 so act now!
Clilck on the image below to enter: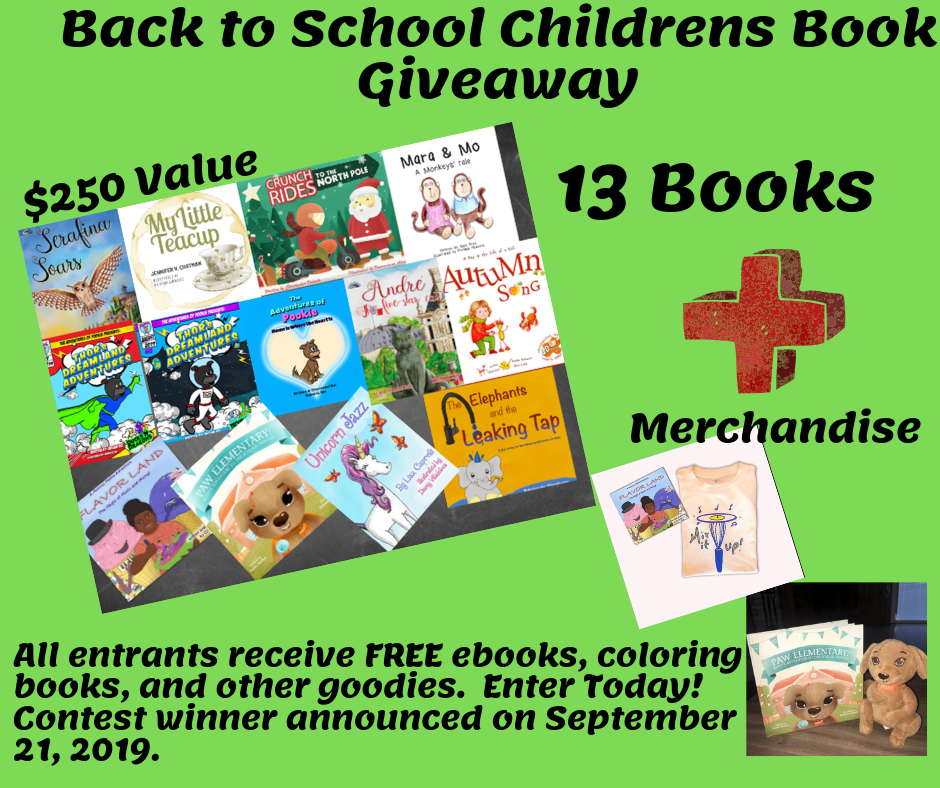 One lucky winner will get all this:
Serafina Soars (Travel with Me series Book 3) by Alma Hammond
Andre the Five-Star Cat (Travel with Me series Book 2) by Alma Hammond, plus Andre drawstring backpack
My Little Teacup by Jennifer Chatman
Flavor Land: The Magic of Music and Mixing by CJ Sola, plus downloadable audio book and "Mix it Up" T-shirt.
Crunch Rides to the North Pole by Chris Valada
Paw Elementary: Roxy's Adventure to the School Dentist by Katie Melko, plus plush toy
Unicorn Jazz by Lisa Caprelli
The Elephants and the Leaking Tap by Balachander Vijayakumar and Janani Balachander 
Autumn Song: A Day In The Life Of A Kid by Anetta Kotowicz:, plus 5 .mp3 songs.
Mara and Mo, A Monkeys Tale by Sara Rise
The Adventures of Pookie by Rebecca Yee (3 books in the series)
All entrants will receive FREE ebooks, Coloring Books, and a Zoo Field Trip Guide delivered to their Inbox at the end of the contest.
Open to Canada and U.S Residents Only